Clinical testing refers to clinical trials which companies conduct to test and prove their products. In clinical testing, the companies ask the customers to use a particular product for a certain period and document the events through photos. The documentation helps in marketing and spreading awareness about the importance of the product.
Reasons for conducting clinical testing
You may know that a clinical trial is a kind of research done among human volunteers to get answers to certain health questions. You may have seen this kind of advertisement on the television where it depicts the before-and-after photos of a customer. Now, there are reasons why skin care clinical trials are conducted.
Clinical trials that are carefully conducted end up discovering new methods of the fastest and safest treatments for you. Moreover, it can help enhance your health as the products you buy are all clinically tested, hence no risk of going wrong. Some reasons to conduct clinical testing are as follows-
Clinical testing helps you to get a clear vision of the product by allowing you to evaluate interventions for treating a certain disease or syndrome, for instance, drugs, radiation therapy and medical devices.

It helps to find solutions to prevent the recurrence of the initial development of any disease. These include vaccination, medicines, or changing of lifestyle.

Another important reason is to examine several methods that effectively help identify the condition or the risk factor.

If you are suffering from any illness, clinical testing can measure and explore ways to improve the quality of your life through supportive care. 
Know the process of clinical trial 
You may have seen the advertisement for clinical trials but probably do not know how it works if you are not from the healthcare sector. Here you may find the various ways that are involved in setting up and running a clinical trial.
While you are reading about

Skin care clinical trials

, you need to know that the trial follows a protocol or a comprehensive plan that includes the objective, the research methodology and all the participants' information.

The researchers avoid any biases regarding human choices and follow all the written descriptions of the protocol. 

Most of the clinical trials use comparison groups to compare treatments and medical strategies. The results thus, help to know which one is a better outcome and prevents biasness as well.
Importance of clinical trial
Apart from testing drugs and finding out new methods of treatment, clinical trials provide a scientific base for further studies and treating patients. Even when researchers fail to obtain the predicted outcomes, trial results help go in the right direction. Thus, it is the key research tool for discovering new treatments.
Moreover, through clinical trials, you can understand what works and what not in humans, which otherwise cannot be learned in the laboratory. Further, it helps decide whether the side effects of a particular treatment can be accepted when weighed against its benefits.
Apart from its importance, the participants' consent needs immediate attention when it comes to clinical trials. Informed consent is all about providing the participants with the facts, including the kind of test, the benefits and risks. 
The usefulness of clinically-tested products
Before buying any product from a renowned brand, you may probably want to know about the possible effects and may undoubtedly pick the clinically tested product. The reason behind this is that clinically tested skin-care products, for example, Scalp lotion and shampoo for psoriasis, can provide you with more benefits when compared to other ointments.
The clinically grade or medical grade skin-care products contain active ingredients that are all clinically proven and ensure a positive effect on your skin. These products fall in the category that has a blend between pharmaceuticals and cosmetics and provides both medicinal and aesthetic benefits. 
Risk of using products without clinical tests 
If the products are tested with human assistance, it reduces the risk of increasing skin and other health issues. The health issues can be simple skin irritation, or intense allergic reactions and prevention of these intense problems is the need of the hour. Therefore, if you are using any skin-care product that has not been through the proper clinical test, you are likely to expose to intense skin-care issues. 
As you know that unbranded and not tested skin-care products are often cheaper and the reason behind that is they do not go through the expensive and exhausting cosmetic clinical test. So, if you are suffering from any disease, make sure you buy skin-care products that have gone through a clinical test. 
For instance, if you have psoriasis, a serious disease, it may lead to many complications. The disease causes inflammation and scaling and if you want to prevent it, the best option can be to opt for Scalp lotion and shampoo for psoriasis, which should have gone through clinical testing. 
There are many times when the risks become out of control due to the products' fault that did not go through clinical testing. Therefore the clinically tested cosmetic product is the savior as it can help you avoid issues such as skin irritation, allergic reactions, bacterial and eye infection.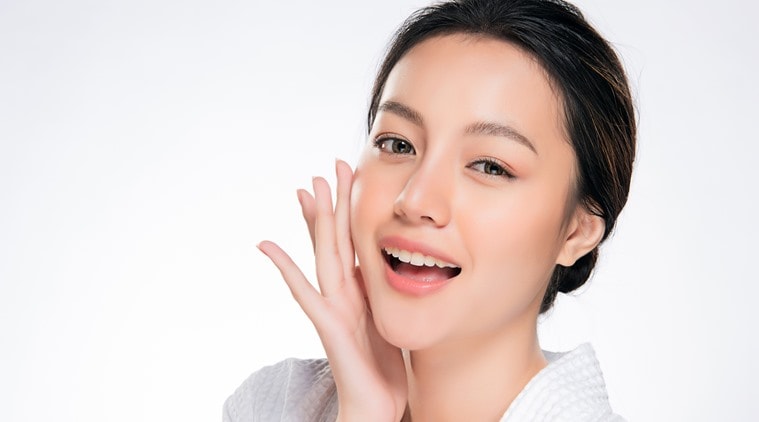 About the competitive market
The clinical trial market is likely to expand globally at a compound annual growth rate. The reason behind the growth is the increasing prevalence of serious and chronic diseases. With the increase in chronic disease, the demand for a clinical trial is also increasing by enhancing the market growth.
The future of clinical trials
With advancements in technology, the process is likely to change as AI is taking over clinical testing in many developed countries. The large companies, therefore, are more into monitoring and data collection rather than patient recruitment. Despite these, there are high chances of carrying on with clinical testing as it produces more accurate results, which are of great use. 
Moreover, clinical testing involves scientists and ensures safe and effective treatment. Therefore, the healthcare market is transforming day by day with more advanced technologies. Besides, the future may also involve complex clinical data sources to connect patients remotely. Moreover, the healthcare mat starts patient-free-trial as well.